element of earth
Showing all 3 results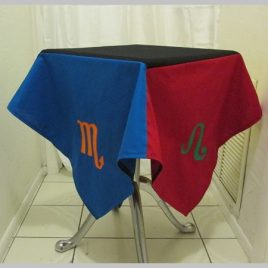 4 Elements Cloth
Central black square is surrounded by slightly pentagonal sides in the elemental colors and embellished with the Kerubic Sigil in flashing color. Available as the full version with embroidered sigils, or as a plain cloth without the sigils. You will have to choose the correct measurement of your altar top....18 inch central square produces a cloth measuring approximately 42" x 42".
$

55.00 –

$

85.00
Select options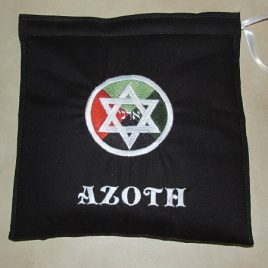 Earth Pantacle Bag
A fitting repository for your Earth Pantacle. Embroidery depicting the colors of Malkuth are above your motto. (After ordering, contact us with your motto). Measures approximately 8" x 8". Deep plush padding to protect your precious implement. Visit www.goldendawnshop.com for exquisite earth pantacles hand crafted by Chic and Tabatha Cicero.
$

45.00
Add to cart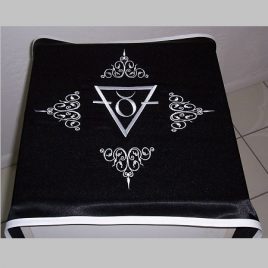 Element of Earth Cloth
Saturate your ritual space with the flashing colors of the Element of Earth. This gorgeous yet affordable piece is available in 100% natural cotton or washable crepe back satin. Choose either a runner or a full size cloth. Bordered in flashing color. See details below.
$

50.00 –

$

70.00
Select options