Martinist Initiate Degree Floorcloth
Pure white cloth with appliqued cross in red satin. Measures approximately 24 inches wide and 36 inches long.
Description
Care Instructions:
Dry clean
Related products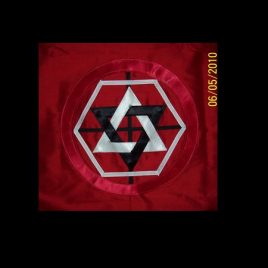 Martinist Operational Cloth
This Operational Cloth is made from a piece of red silk measuring approximately 25 inches square. The traditional Martinist pantacle measuring approximately 8 1/4 inches in diameter adorns the center.  Allow 3 to 4 weeks for this item to be made for you.
$

95.00
Add to cart